Massive Garbage Truck and Bin Thefts Reported in Islamabad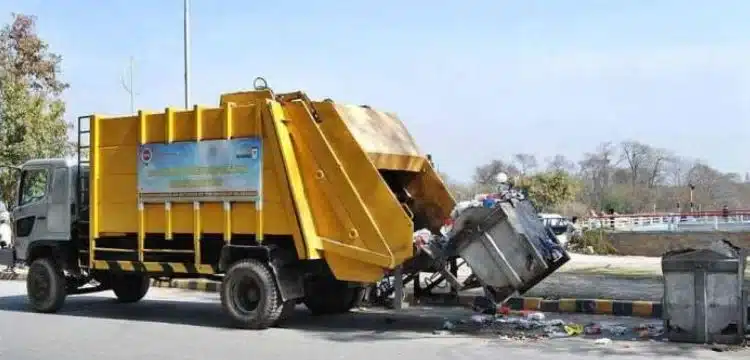 Islamabad is facing a significant rise in the theft of garbage trucks and bins, which poses a serious threat to the city's waste management system. Law enforcement agencies are now closely investigating those responsible for these thefts.
The Sanitation Department of the Capital Development Authority (CDA) recently uncovered a shocking revelation regarding a group of thieves involved in stealing garbage trucks and bins. In just one month, these criminals managed to steal an astonishing total of 60 garbage trucks and containers.
These stolen vehicles and bins were taken from various sectors, including G-6, G-7, F-10, and F-11. Furthermore, reports of missing garbage trucks from Sectors G-13 and G-15 have also emerged.
Also Read: IHC Issues Non-bailable Arrest Warrant For IGP Islamabad
Consequently, the CDA has suffered substantial financial losses due to these thefts. It is believed that the stolen garbage trucks and bins were being sold to scrap dealers for profit.
In response to the CDA's request, multiple cases have been registered at police stations in Aabpara, Sabzimandi, and Shehzad Town. Investigations are also underway in Shalimar and Ramna police stations due to additional reports of garbage truck thefts in these areas.
These thefts have not only resulted in financial setbacks for the CDA but have also disrupted waste management operations in the city. Authorities are actively engaged in efforts to apprehend the culprits and recover the stolen garbage trucks and bins to restore efficient waste disposal in Islamabad.