Season 2 of Wednesday's announced on Netflix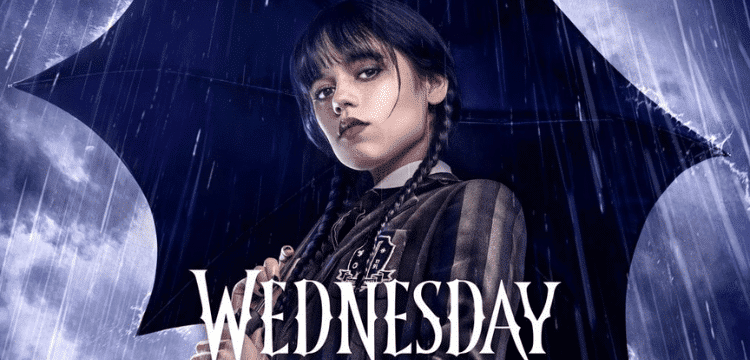 The Jenna Ortega starrer is officially booked for another season The second season of Netflix's acclaimed comedy-horror programme "Wednesday" has finally been revealed, according to Deadline, after much waiting and rumours that it might be cancelled.
Prior to this, Forbes had reported that the Jenna Ortega-starring film would be scrapped because of purported problems amongst its owners. For those who are unaware, the programme was originally an MGM production, but in March 2022, Amazon and MGM completed a $8.5 million merger.
Although the aforementioned publication suggested that Amazon, Netflix's biggest rival, would not allow the show to continue on the streaming giant, it appears that's not the case. Even though it may be an odd situation, it looks like the mammoth success of Wednesday is the primary reason that has sealed the deal between all parties.
Only a week after its debut on Netflix, the Addam Family's spinoff series Wednesday topped the viewership of Stranger Thing's fourth season. Taking to Twitter, Netflix announced that Wednesday was watched for 341.23 million hours in the first week after its premiere on November 23, setting a new record for an English-language series on the streaming portal.
The post read, "Wednesday now holds the record for most hours viewed in a week for a series on Netflix, with 341.2 million hours!" Netflix also revealed that Tim Burton's directorial Wednesday is leading the viewership in a total of 83 countries, surpassing Stranger Things season 4 which was viewed for 335.01 million hours during the first week of its release.
Wednesday is a new take on the legendary comic strip The Addams Family, which was created by Charles Addams and later inspired a 1960s sitcom and a 1990s motion picture. The well-acclaimed TV show follows a young goth named Wednesday Addams, played by Ortega, who joins Nevermore Academy in an effort to develop her psychic skills and investigate a crime that occurred twenty years ago.
Other than Ortega, the show stars Christina Ricci, Catherine Zeta-Jones, Luis Guzmán, Gwendoline Christie, and Emma Myers in pivotal roles. The co-showrunners Miles Millar and Alfred Gough expressed their excitement for a second season in an interview with Tudum. "We are eager to explore the bizarre, eerie realm of Nevermore in yet another season. We just need to make sure Wednesday hasn't already drained the pool," the two joked.