Saba Qamar, Shaheen Afridi, and Adnan Siddiqui offer prayers for Peshawar mosque blast victims, saying that "terrorists have no conscience."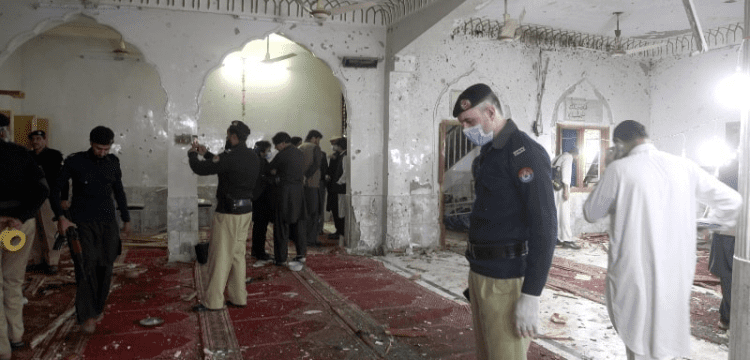 At least 28 people were killed and 150 injured on Monday when a mosque in Peshawar's Police Lines neighbourhood was struck by explosion. Celebrities from all around the nation are praying for the victims and offering their sympathies to the devastated families, including actors Saba Qamar and Adnan Siddiqui as well as cricketer Shaheen Shah Afridi.
The casualties were verified by Peshawar Commissioner Riaz Mehsood, who also said that a rescue effort was in progress inside the mosque because some persons were still buried beneath the debris. He told the reporters that although explosives could be smelled, it was still too early to draw any firm conclusions regarding the blast's nature.
Siddiqui expressed his anger for the attackers who targeted defenceless individuals at a place of worship.
— Arslan Naseer (@ArslanNaseerCBA) January 30, 2023
Disturbing & painful news from Peshawar. Prayers for departed souls & Condolences to all effected families. #Peshawarblast we need peace 🤲🏼 Aameen

— Mohammad Hafeez (@MHafeez22) January 30, 2023
Peshawar 💔
My prayers and condolences to the victims families 🤲😭

— Saba Qamar (@s_qamarzaman) January 30, 2023
Peshawar 💔
My prayers and condolences to the victims families 🤲😭

— Saba Qamar (@s_qamarzaman) January 30, 2023
Praying for those injured in the blast in #Peshawar. Unspeakable crime attacking a place of worship. Spare the innocent for Allah's sake. They were just offering namaz peacefully. T*rrorists have no conscience, no religion.

— Adnan Siddiqui (@adnanactor) January 30, 2023