Rakhi Sawant's wedding picture with Muslim man revealed.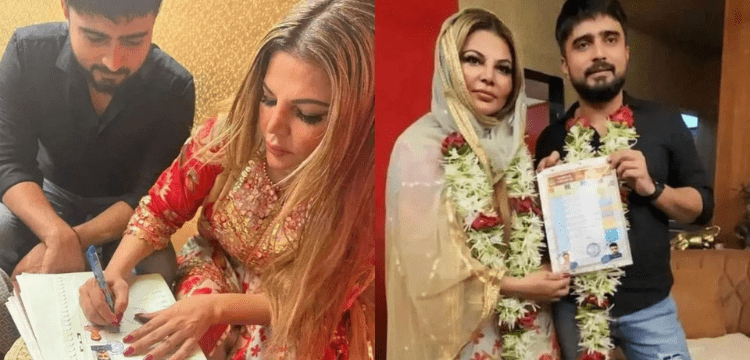 Bigg Boss fame Rakhi Sawant appears to have married a Muslim man, Adil Khan Durrani, in a low-key court wedding. Even though the actress hasn't made it public on her Instagram yet, there are pictures of the couple online that seem to indicate they are wed.
Adil wore a straightforward black shirt and pants, while Rakhi wore a pink sharara and a dupatta to cover his head. Rakhi previously wed businessman Ritesh Kumar, but the couple divorced after she left the Bigg Boss house.
On social media, a photo of Rakhi and Adil has gained a lot of attention, leading some to believe they are already wed. In this photograph, Rakhi and Adil are seen carrying their marriage licence and posing for pictures while sporting garlands. As they stand for the photo, both are beaming.