On February 14, "Cow Hug Day" will be observed in India instead of Valentine's Day.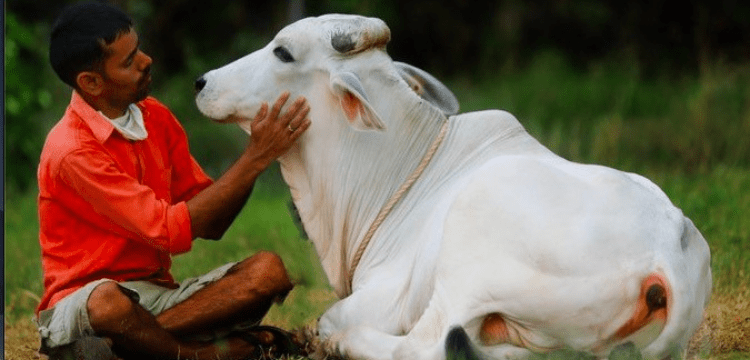 According to Hindustan Times, the Animal Welfare Board of India has issued a notification urging cow lovers to observe February 14 as "Cow Hug Day" as the majority of people are preparing to spend Valentine's Day with their significant others.
According to the aforementioned article, the Indian government advisory council stated that hugging a cow will increase "individual and collective happiness" and bring about "emotional richness." This event would help protect Vedic traditions that are "nearly on the verge of extinction due to the progress of western culture throughout time," according to the body, which also criticised the "dazzle of western civilization."
"In view of the immense benefit of the cow, hugging with cow will bring emotional richness and hence will increase our individual & collective happiness. Therefore, all the cow lovers may also celebrate February 14 as Cow Hug day keeping in mind the importance of mother cow and making life happy and full of positive energy," read the advisory's notice.
Cows are praised by the welfare board as the "backbone of Indian culture and rural economy," and they are also a symbol of "cattle riches and biodiversity," according to the board. Because of its nurturing qualities akin to that of mother, the giver of all, offering wealth to humanity, it is also known as Kamdhenu and Gaumata, according to the statement. The advisory was issued, according to the board, at the Department of Animal Husbandry and Dairy's direction, which is part of India's Ministry of Fisheries, Animal Husbandry, and Dairy.