Numerous women Bike Riders participate in Pepsi's #RideForChange to promote positive change.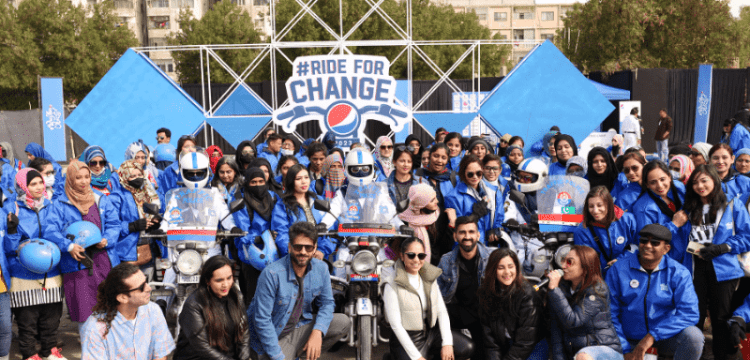 A little over a month ago, the well-known Pepsi campaign Why Not Meri Jaan made a startling comeback with a slightly revised storyline.
With its most recent television commercial, Pepsi has used a novel strategy to shift the focus of the narrative toward a crucial discussion: the necessity for us to challenge gender stereotypes in society and genuinely alter our thoughts in order to stay up with the times.
How come #WhyNotMeriJaan if soch bhi badli jaa sakti hai? In keeping with this idea, Pepsi organised a sizable gathering of female bike riders in Karachi on January 22 with the hashtag #RideForChange, which was quite a sight.