'Mission Majnu' trailer: Pakistanis can't help but laugh at the propaganda film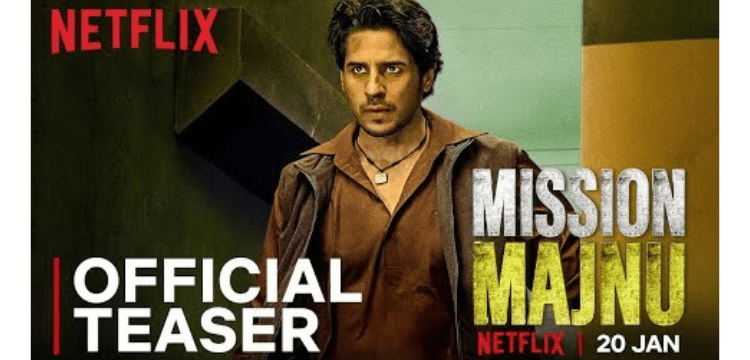 Many took to social media to dub the latest Netflix offering as a 'flop comedy'
The official trailer for Sidharth Malhotra's most recent film, Mission Majnu, has just been out and is making Pakistanis laugh a lot. The trailer is rife with cultural appropriation, misinformation, and a one-sided history lesson, in direct opposition to its claim that it is a movie "based by genuine events."
The impending thriller-action movie has been called a "flop comedy" in Pakistan, despite the fact that many people on the other side of the border are eagerly awaiting its release this month.
A fan found the mispronunciation of greetings in the teaser amusing and joked about it on Twitter. "The 'adaab' and the Urdu spoken in this is really comical," a person said.
Another user took a jibe at the film's creators, claiming Bilal Lashari's latest blockbuster hit could have been a better option for Indian cinema distributors. "Could have been better if The Legend of Maula Jatt would have been released in India on the 20th rather than this flop comedy movie," the user quipped.
As the trailer of Mission Majnu went viral, more Pakistanis chimed in on the ongoing criticism, One tweep also pointed out the discrepancies in the film's plot. "India had never been in a capacity to locate or neutralise any Pakistani nuclear plant but it's a good fantasy," noted the user.
Identifying more inaccurate narratives, one fan shared how the film makes no sense as the nuclear plant was eventually built and no spies prevented its completion. A user tweeted, "Mission Majnu has got to be a comedy because not only did we make the nuclear asset, but we also tested and launched it too. NS has always had a cordial relationship with India. So using your "best" spy and failing despite that and also making a movie out of it. That's just hilarious!"