Meesha Shafi reveals the first look from Mustache.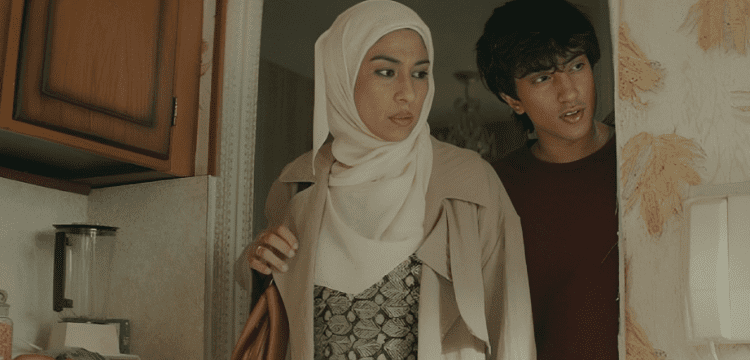 Meesha Shafi has a lot of accomplishments under her belt, including acting. She recently posted the first image of her character from the new movie Mustache, and based on the trailer, the film looks to have everything we're hoping for.
"So pleased to report that this wonderful film I did with so many beautiful and hardworking individuals has been selected in the 'Narrative Feature Competition' division at the famous SXSW this year," Shafi tweeted on Thursday while posting the first image of her character to Instagram.
She also stated that the Mustache squad is the best one she could have wished for because she thinks all of them are "wonderful." Aside from Alicia Silverstone from Clueless, the film also stars Atharva Verma, Rizwan Manji, Ayana Manji, Hasan Minhaj, Shaheryar Rana, Chris River, and Mojeane Sadr.
On Instagram, Rizwan hinted at another appearance with Shafi and posted, "Some really exciting news!!! In March, Mustache will make its SXSW debut! Here are some images of the opening. I'm in this movie with Ayana, and it has one of the best scripts I've ever read. I hope you can all watch it. I'll see you in March in Austin.
The first feature film from acclaimed shorts filmmaker Imran J. Khan, Mustache is entirely autobiographical. Ilyas, a quirky 13-year-old boy (played by Verma), sets out to negotiate the social hierarchy of his new California public school while sporting a moustache his parents won't let him get rid of, according to Deadline.
Ilyas' father is played by Rizwan, his mother by Shafi, and Yasmeen by Ayana. Shafi has acted in a number of films, including To Strike, Bhaag Milkha Bhaag, and the thriller The Reluctant Fundamentalist by Mira Nair.
Instagram Link:
https://www.instagram.com/p/CnTdpksszFo/?utm_source=ig_embed&ig_rid=d93d1850-f6a1-479f-b2f5-5475019758c4