Kiara Sidharth make it official, wedding pictures released.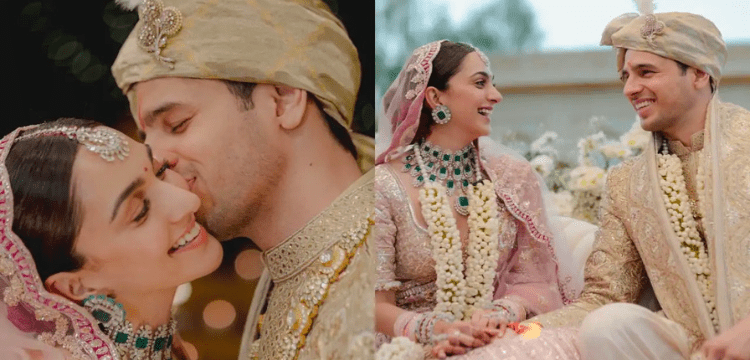 Kiara Advani married Sidharth Malhotra on Tuesday. (Image courtesy of Kiara Advani/Instagram)
Sidharth Malhotra and Kiara Advani, who married on Tuesday in an intimate ceremony in Jaisalmer, Rajasthan, have shared their first photos as a married couple.
"Ab humari permanent booking hogayi hai," Kiara captioned three photos from the ceremony. On our journey ahead, we ask for your blessings and love." Sidharth posted about it on his social media account.
Sidharth Malhotra and Kiara Advani's wedding at Jaisalmer's posh SuryaGarh Hotel was attended by their families and close friends from the industry, including Manish Malhotra, Karan Johar, Rohit Shetty among others.
To kickstart the wedding festivities, the couple arrived at the luxury hotel–billed as the 'gateway to the Thar Desert'– with their respective families on Saturday. While Sidharth and Kiara continued to be silent about their wedding, the family spilled the beans and said they were "excited" for the actors to tie the knot.