India and Pakistan can come together and make really, really good cinema, says Shabana Azmi.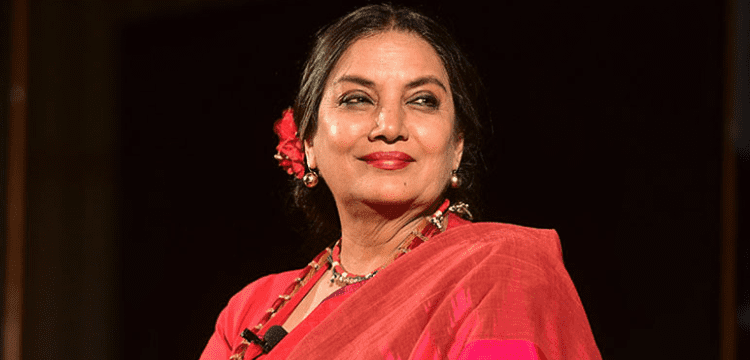 Shabana Azmi, a seasoned actor from India who has been in theatre, film, and television, is a fervent supporter of collaborations between Pakistan and India.
"For a long time now, my husband and I have been saying that we really need more co-productions between India and Pakistan. If you look at cricket, it divides you — it doesn't put you together! It is art that unites [when] politics divides. Art is an instrument that can bring about social change, and we can do it through cinema."
Ms. Azmi spokes on the significance of projects that include talent from both countries, similar to the British rom-com Asiam, when tensions between the two countries continue to be high and engagement is low. How can love fit into this? The production, which was written and directed by British filmmaker Jemima Khan and produced by Indian director Shekhar Kapur, has actors from the UK, Pakistan, and India. Prior to the movie's February 24 UK release, Ms. Azmi and other cast members are in the country to participate in media appearances and promotional activities. The group was spotted together earlier in the week at the Odeon Luxe and Leicester Square red carpet for the movie premiere. Pakistani audiences can catch the movie on March 3.
"When you have so much talent in Pakistan, particularly in writing, India and Pakistan can come together and make really, really good cinema," she said.
Ms. Azmi laughs when questioned about her experience with "finding eternal love," one of the film's central themes. "[Long-lasting love can be found] through friendship. Shabana and I are such close friends that even marriage couldn't sabotage it, according to my husband Javed.
"We are people from very similar backgrounds. His father was a member of the communist party, both fathers were from the progressive writers' movement, both from Uttar Pradesh — in fact, we have such similar backgrounds that many people say we should have an arranged marriage!"