Famous TV Actor Muneeb Butt set to play hermaphrodite assistant commissioner in his upcoming project.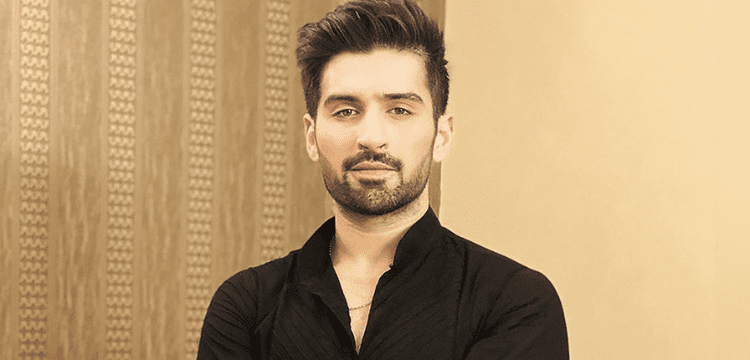 As we say goodbye to 2022, a tone of new TV shows are on the way, with Muneeb Butt and Saba Qamar's show for ARY Digital being one of the most recent. The six-episode limited series may appear to be your typical serial, but Butt told Images that by bringing attention to social issues, it is "busting stereotypes.
On Sunday, he posted pictures from the upcoming drama's set to Instagram. "I am very happy to share that I will be portraying the first trans assistant commissioner in my future project. Something that defies social stereotypes," he wrote.
In his account of the situation, he said that he had been "anxiously waiting to disclose the role" that he will be portraying soon. Butt elaborated on his part in the drama, saying that because he had to step outside of his comfort zone, it was the "most demanding role" he had ever played. "I hope you have fun travelling with me. Will be anticipating your comments," he remarked as he thanked his co-star Qamar.
It's a six to seven-episode series, more like what you see on Netflix or Amazon for the OTT platforms, Butt said more about the drama and his character to Images. Each episode of this USAID series is based on a unique story, and they are all quite good. It brings to light all fundamental social issues, such as societal stereotypes, how things are done, and taboos. My character is a man who is a hermaphrodite by nature.
According to Butt, the drama depicts the hardships, journey, and resistance of his character to society. With the help of his family, he pursues his education, eventually choosing CSS and rising to the position of assistant commissioner.
"This has a great message—we entirely exclude such people from our society, leaving them with only a few possibilities for employment, including working as a sex worker, a dancer, or beggaring at intersections. So, for kids, it's a message that you can do anything you want if you work hard, study, and don't pay attention to what other people think, said the 30-year-old celebrity.
Qamar said in another post that she has been waiting to reveal that she is a part of a "very special and unique project" for ARY Digital by Idream Entertainment. Her personality hasn't yet been fully revealed, though.