Controversial Movie "Joyland' is getting closer to an Oscar nomination.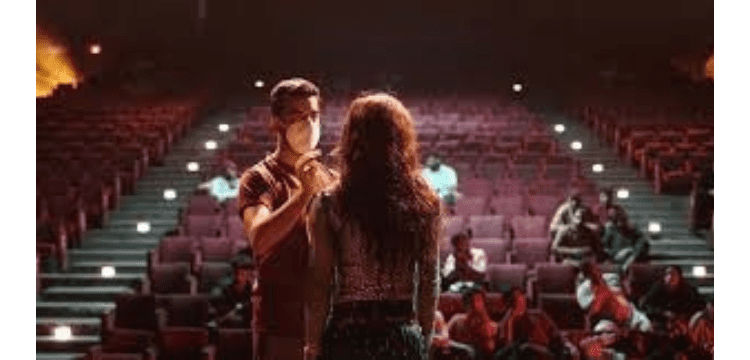 'The Academy has announced that fifteen films, including
Pakistan's Joyland
, have advanced to the next round of voting in the International Feature Film category.
Saim Sadiq's
directorial debut continues to make waves, becoming the first local offering to advance to the next round after being shortlisted.
Last Film Show, India's international submission, was also chosen, along with films from Argentina, Austria, Belgium, Cambodia, Denmark, France, Germany, Ireland, Mexico, Morocco, Poland, South Korea, and Sweden.
The Academy of Motion Picture Arts and Sciences announced Monday that 301 feature films are eligible for the 95th Academy Awards, including expected contenders Elvis, The Fabelmans, and Living. This is an increase from last year's 276 films that were eligible from 2021, but a decrease from 366 in 2020 at the height of the pandemic.
The Academy's annual Reminder List of Productions Eligible for the 95th Academy Awards includes all expected contenders, including actors eligible for consideration in the acting categories.
Avatar: The Way of Water, Black Panther: Wakanda Forever, and Top Gun: Maverick are among the year's highest-grossing films, as are critically acclaimed films like The Banshees of Inisherin.
Previously, when discussing the selection of his most recent offering, the writer and director stated, "I am humbled, thankful, and excited to represent Pakistan at the Oscars with a film that I believe is an honest and compassionate portrayal of who we are as people. I hope that the characters' joys and sorrows inspire empathy in viewers in Pakistan and around the world. We will require many duas and good wishes from our people in the coming months."
The director continued, "We always lament how, despite the presence of many great artists in all fields, Pakistani art is grossly underrepresented in the world. This year, however, has already been different. So I'll take this opportunity to be optimistic. With thanks to the selection committee, I wish Joyland and Pakistan the best of luck!" The final list of Oscar nominees will be announced on January 24, 2023, with the presentation ceremony for the 95th Academy Awards set for March 12, 2023.
Fifteen films advanced to the next round of voting in the International Feature Film category.

Here's where they land on the map: pic.twitter.com/mPNpBt0CHJ

— The Academy (@TheAcademy) January 10, 2023