16 independently produced films to showcased at Divvy Film Festival.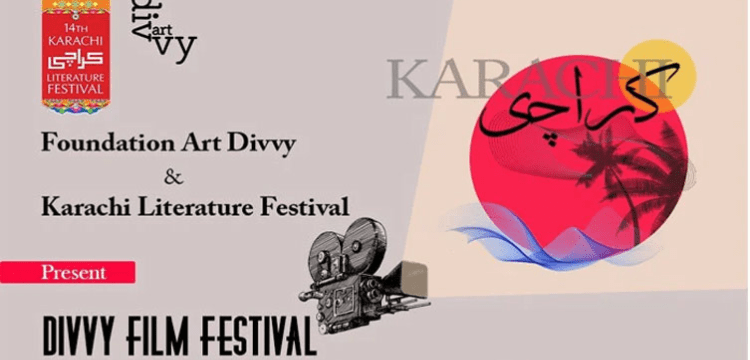 At least 16 films will be shown at the Divvy Film Festival, which will take place during the Karachi Literature Festival (KLF) on February 17-18 at the Beach Luxury Hotel in Karachi.
The festival, now in its third year and organised by Foundation Art Divvy, focuses on showcasing independent Pakistani films, including feature films, short films, documentaries, and animated films.
According to a press release issued by the foundation, each evening will be "carefully curated to create a thoughtful and immersive experience" for viewers, concluding with a discussion with the film directors.
"The films we are screening cover a multitude of themes that include human stories of love and heartbreak, coming of age, finding oneself, climate change, the trauma of loss, as well as the joy of ordinary and unexpected moments. They tap into experiences and memories within us and highlight the hero within us all," said the foundation.
Foundation Art Divvy provides a platform at an institutional level, locally and internationally in order to expand Pakistani art, culture and narrative's global and local reach. It supports and develops large-scale exhibitions of contemporary Pakistani art and culture in public spaces.
Following the screenings in Karachi, the festival will travel to Lahore and Islamabad. Lahore and Islamabad schedules will be released later.
The films that will be shown are as follows:
February 17
Baira Gharakh by Mehreen Jabbar; Sinf-e-Taal by Amna Maqbool Hussain and Beenish Sarfaraz; The Land of My Forefathers by Irfan Noor K; A Night with Noorjehan by Mariam Majid; Dayal Among the Spirits by Syed Muneeb Kazmi; Sea Birds by Saweera Jahan and Puffball Studios; B FOR NAOO by Roohi Kashfi; Ramz by Daniyal Najam.
February 18
Lahooti by Matthieu Paley and Sebastian Feehan; Quetta's Old Men's Garden by Ali Mehdi & Soch Videos; Intezar Farmaiye (Stay Tuned) by Ali Mehdi; Delirium by Ahmed Sameer; One Way Glass by Nauman Khalid; Kanrach by Uzair Surhio and Afreen Zehra; My Mother's Daughter by Ahmen Khawaja and Mariam Khan; Stray Dogs Come out at Night by Hamza Bangash.