Latest On Israel-Palestine Conflict, Gaza Faces Ongoing Airstrikes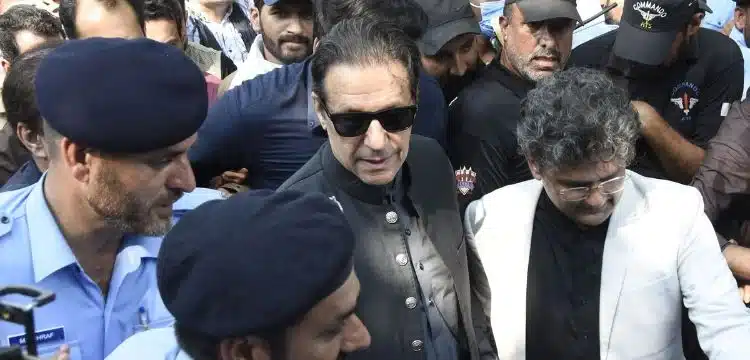 In Jerusalem, more than 200 Palestinians lost their lives, and around 1,600 others were injured in Israeli airstrikes on Gaza on Saturday, as reported by the health ministry in Gaza. The escalation began when the Palestinian group Hamas launched a significant rocket attack into Israel, prompting Israeli airstrikes in response.
Earlier that day, Hamas initiated one of the most substantial surprise attacks on Israeli positions in years. Reports indicate that over 2,000 rockets were fired from Gaza, with fighters infiltrating towns occupied by Israeli forces. This attack, one of the largest in the history of the Israel-Palestine conflict, resulted in at least 40 Israeli casualties and several injuries.
Read more : Israeli drone attack kills three Palestinians in West Bank City
Israeli forces found themselves in confrontations with Hamas fighters who breached the separation fence and even used paragliders to cross into Israeli territory.
The exact reasons behind Hamas' decision to launch such a significant attack were not immediately clear, though it followed weeks of escalating tensions along the Gaza border.
Palestinian fighters captured the Israeli military base and seized military equipment and vehicles.#Isreal #طوفان_الاقصى

— Arslan Baloch (@balochi5252) October 7, 2023
Israeli Defense Minister Yoav Gallant stated that Hamas had made a grave error and pledged that "the state of Israel will prevail in this conflict."
Social media videos circulated showing Palestinian fighters damaging Israeli tanks along the fence. Another video claimed that fighters had taken control of an Israeli military base, seizing military equipment and vehicles. The authenticity of these videos has yet to be independently verified.
Salah Arouri, an exiled Hamas leader, stated that the operation was launched in response to "the occupation's crimes." He mentioned that Palestinian fighters were defending the Al-Aqsa Mosque in Jerusalem and the thousands of Palestinians detained in Israeli prisons.
On the other hand, Israeli Prime Minister Benjamin Netanyahu declared that Tel Aviv was "at war" with Hamas, asserting that the group would face consequences unlike any before. He emphasized that they were not in an "operation" or a "round" but in a state of war. Netanyahu also instructed the military to clear towns infiltrated by Hamas fighters who were engaged in gunfights with Israeli soldiers.