JI Announces Huge Citywide Protest Against Skyrocketing Fuel Prices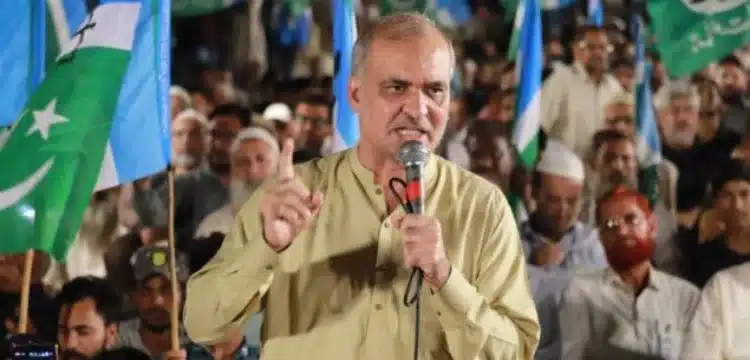 Jamaat-i-Islami (JI) has declared its intention to organize widespread protests in the city tomorrow, expressing their belief that the current caretaker government is essentially an extension of the previous Pakistan Democratic Movement (PDM) administration. The primary reasons for these demonstrations are the significant increases in the prices of petroleum products and the escalating inflation rate.
Hafiz Naeemur Rehman, the leader of JI Karachi, shared the protest's details during a press conference held at the party's headquarters, Idara Noor-i-Haq. He emphasized that this protest would be distinct from previous actions and urged the people of Karachi to participate in JI's efforts to hold both past and present leaders accountable.
Also Read: Huge Fuel Smuggling Scandal Exposed Involving Govt Employees and Ministers
Naeemur Rehman called for an extensive protest in the city on Tuesday, aiming to disrupt major traffic routes in Karachi as a means of pressuring the authorities. He sternly warned the rulers to lower petroleum product prices or face consequences.
Naeemur Rehman announced that young individuals in Karachi would gather at 15 specified locations on Tuesday evening and obstruct vehicular traffic by turning off their vehicles. He argued that the caretaker government's actions were a continuation of the previous coalition government's policies, highlighting their recent third consecutive increase in petroleum product prices. He found it illogical to raise such prices, particularly when the value of the US dollar was declining.
Time to take action! 🚨
Join us in a battle against skyrocketing fuel prices!
On Tuesday, at 5 PM, I urge you all to switch off your vehicles on the road and record your protest.
This is the best and peaceful way to record the protest and send a loud warning to the government:… pic.twitter.com/4RhjEnH7yp

— Naeem ur Rehman (@NaeemRehmanEngr) September 17, 2023
He also criticized the wealthy and influential leaders of the country, stating that they should recognize the growing frustration among the people. Naeemur Rehman stressed that the country was being controlled by powerful interest groups who would be the first to escape if the nation faced financial default. He urged the public to speak up for their rightful demands, asserting that the silence of the oppressed only served to empower their oppressors.
Following the press conference, a substantial number of JI supporters, led by Hafiz Naeem, staged a sit-in protest on Sharea Faisal.