Jazz Denies SNGPL's Allegations Of Gas Theft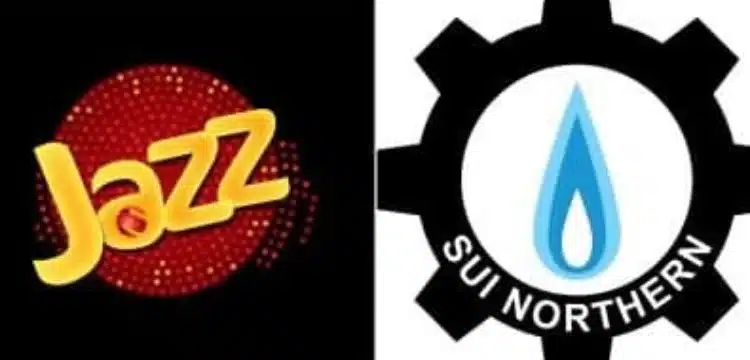 Jazz, Pakistan's leading digital operator, has vehemently denied Sui Northern Gas Pipelines Limited's (SNGPL) "unfounded accusation" of gas theft.
In a statement, the company clarified that it operates over 15,000 towers across the country and does not utilize natural gas at any of its sites, firmly rejecting any insinuations to the contrary. Furthermore, Jazz emphasized that there is no provision for gas usage in any of the diesel power generators deployed at its network sites.
Read more : Jazz Network Caught Red-Handed in Gas Theft
The statement also pointed out that even in the image shared by SNGPL of the Karak site in Khyber Pakhtunkhwa, a diesel generator is visible, directly contradicting the inaccurate assertions made by the gas company.
Jazz characterized the accusation of gas theft at one of its sites as frivolous and devoid of merit. It stressed that SNGPL's allegations against a major multinational corporation like Jazz, which is a substantial taxpayer with investments exceeding $10.5 billion in Pakistan, lack a valid basis. Such baseless allegations have the potential to erode investor confidence and could negatively impact the country's economy.
Jazz clarified that it ensures the legitimacy of its electricity and fuel arrangements. As part of its backup power plan, Jazz has established agreements with third-party vendors to exclusively provide diesel fuel for generators at multiple locations.
The company highlighted its impeccable reputation and the trust placed in it by its stakeholders. It expressed concern about the irresponsible approach displayed by SNGPL in making unfounded accusations, as this could not only damage foreign investor confidence but also harm national interests.
In response to Jazz's rebuttal, SNGPL provided additional details about the raid at the mobile tower site. According to SNGPL, the raid took place in early September, and Jazz was issued a detection bill on September 9 for pilferage of gas.
The detection bill states that the pilfered gas was used by a gas-fired engine for electricity generation to power the tower. An FIR has been lodged at the concerned police station, and the detection charges, including the cost of gas with GST and pipeline repair costs, have been calculated at Rs. 3.77 million.
Jazz has been instructed to pay these detection charges within seven days of receiving the bill, with a warning of legal action under the Gas (Theft and Recovery) Act 2016 and relevant sections of the OGRA Ordinance 2002 if the charges are not deposited.