Islamabad To Host FIFA 2026 Qualifier Vs. Cambodia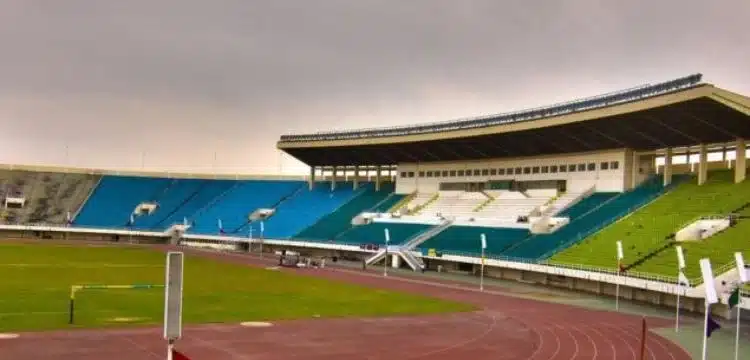 The Asian Football Confederation (AFC) has given its approval for Jinnah Stadium in Islamabad to host the forthcoming FIFA World Cup 2026 Qualifiers match.
Pakistan is set to compete against Cambodia in the initial round, with matches scheduled for October 12 in Cambodia and October 17 in Pakistan.
Read more : Javed Afridi Offers Support for Pakistans FIFA Qualifiers
This marks the first international match hosted by Pakistan in the last 12 years, following their last hosting of Bangladesh in 2011 for the 2014 Qualifiers.
In the preceding month, Kemel Tokabaev, a representative from the Asian Football Confederation (AFC), conducted a thorough inspection of Jinnah Stadium in Islamabad. He assessed all the facilities at the venue and expressed satisfaction with the preparations, subsequently submitting a positive report to the AFC.
Recently, the Pakistan Football Federation (PFF) revealed the roster of 24 players selected for the upcoming two Qualifiers matches against Cambodia. Additionally, the federation appointed Claudio Altieri as the new fitness coach to prepare the national team for these eagerly awaited matches.
In the previous month, the Pakistan Football Federation also named English professional football coach Stephen Constantine as the head coach of the national team.