Indian Police Alerted About Threat To Modi Cricket Stadium During World Cup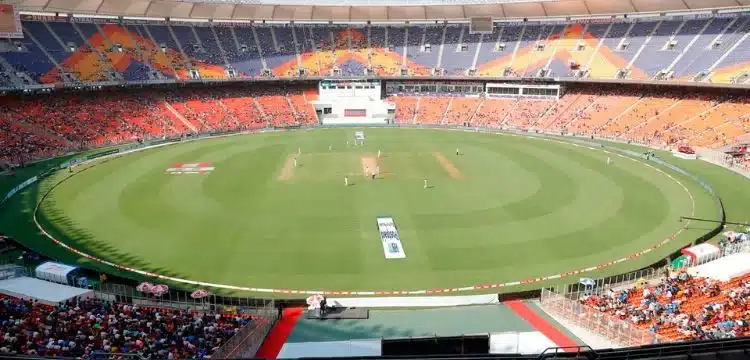 MUMBAI – Indian authorities have received an email threat regarding the Narendra Modi stadium in Ahmedabad, where multiple ICC Men's Cricket World Cup matches are scheduled. The email demanded ₹500 crore from the Indian government and the release of detained gangster Lawrence Bishnoi, currently held in Mandoli jail, New Delhi.
The initial email was sent to the National Investigation Agency (NIA) and appeared to originate from Europe. Subsequently, the NIA alerted the Mumbai police and other relevant agencies.
Read more : South Africa To Take On Sri Lanka In ICC World Cup 2023 Today
A police official stated, "We have received the email from the NIA, which has alerted all concerned agencies in other places as well. We also got the email ID from which the NIA got the email, and we are attempting to trace its origin. Preliminarily, it seems that the email has come from Europe."
The email sent to the NIA contained a message threatening to blow up both Prime Minister Narendra Modi and the Narendra Modi stadium unless the government complied with the ₹500 crore demand and released Lawrence Bishnoi. The email also warned that their threats could not be thwarted, stating, "No matter how much you secure, you won't be able to remain safe from us. If you wish to talk, do so on this email."