India Vs Pakistan Tickets Price For World Cup Reaches ₹56 Lakhs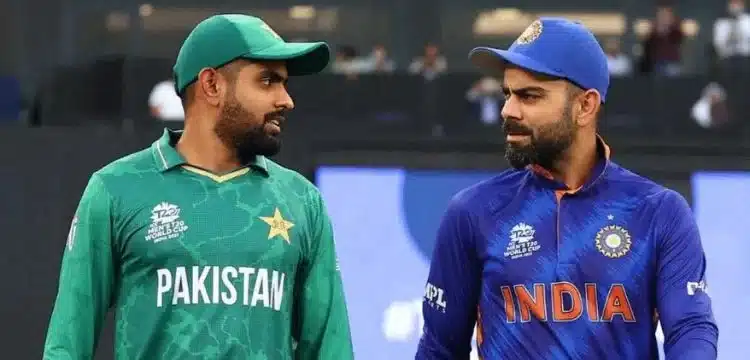 Tickets for the highly anticipated India vs. Pakistan match at the 2023 World Cup have reached staggering prices, with some selling for as much as ₹56 lakhs in the secondary market. This eye-popping figure has been widely discussed on social media, and upon our own investigation, we discovered that certain tickets were listed on Viagogo for an astounding ₹57,62,676, confirming the sky-high demand for this clash of cricket titans.
Furthermore, it's noteworthy that a variety of tickets for this marquee match are available in the range of ₹18 to ₹22 lakhs, underlining the immense interest and willingness of fans to invest significantly to witness this historic showdown between the two rival nations.
Read more : ICC Cricket World Cup 2023 Trophy Embarks Grand Tour in Pakistan
The pricing of these tickets not only reflects the intense rivalry and excitement surrounding an India vs. Pakistan encounter but also raises questions about affordability and accessibility for passionate cricket fans. It's a stark reminder of how cricket, especially when these two teams clash, transcends beyond sport to become a cultural phenomenon with a global audience.