India Vs Pakistan Match Called Off Due To Rain, Both Teams Get 1 Point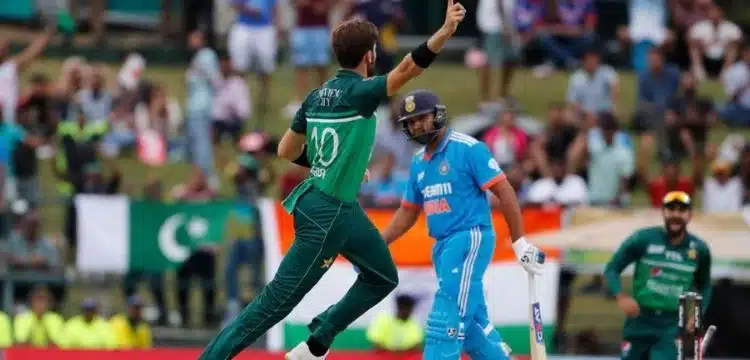 In the eagerly awaited showdown at the 2023 Asia Cup, cricket fans around the globe were left disappointed when continuous rain disrupted the Pakistan vs. India match, resulting in its cancellation. Despite the immense excitement leading up to the game, the relentless weather ultimately had the last word, and both teams will have to accept a single point each.
This highly anticipated match, featuring the historic rivalry between these cricketing giants, promised to be a thrilling contest.
Read more : Virat Kohli Meets Pakistani Players Before Asia Cup Match
India, batting first, managed to put up a decent total of 266 runs before losing all their wickets in 48.5 overs. The standout performer in the first innings was the young pace sensation, Shaheen Afridi, who claimed four crucial wickets. Pakistan's fast-bowling duo, Haris Rauf and Naseem Shah, also made significant contributions, taking three wickets each.
However, the rain interruption meant that Pakistan did not get a chance to chase the target, leaving fans from both sides longing for a full-fledged competition.
Cricket enthusiasts worldwide will have to wait for another occasion to witness the legendary rivalry between Pakistan and India in its entirety, as the weather conditions had their say this time, compelling the teams to settle for an equal share of the points.