Iconic Harry Potter Actor Michael Gambon Passes Away At 82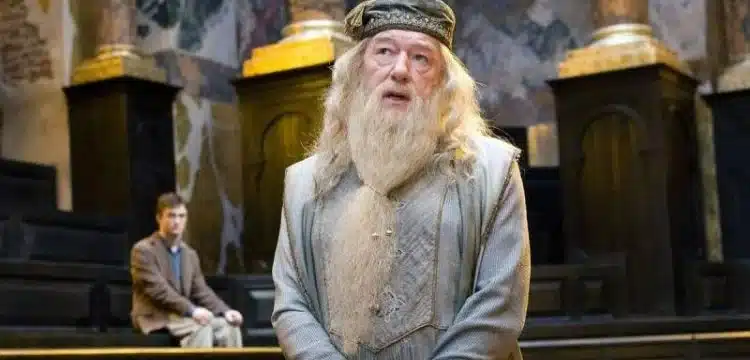 Renowned actor Michael Gambon, known for his iconic portrayal of Professor Albus Dumbledore in the "Harry Potter" series, has passed away at 82, according to multiple sources. In a statement released by Gambon's family to ITV News and the Associated Press, they expressed their deep sorrow, announcing the loss of Sir Michael Gambon. He peacefully passed away in the hospital after battling pneumonia, surrounded by his wife Anne and son Fergus.
Michael Gambon, whose remarkable career spanned six decades, was a vital part of the esteemed Royal National Theatre and one of its founding members alongside Laurence Olivier.
Read more : Veteran Actor Akbar Khan Passes Away
His acting journey began on the grand stage, where he received acclaim for his roles in beloved Shakespearean classics such as "Othello" and "Hamlet." Throughout his illustrious career, he frequently returned to the theatre, reflecting his enduring passion for the craft.
Gambon's silver screen debut occurred in Olivier's cinematic adaptation of "Othello" in 1965, marking the start of a stellar film career. He became known as an acclaimed character actor, appearing in a diverse range of films, including Barry Levinson's "Toys" (1992), the highly praised "The Insider" (1999), Robert Altman's "Gosford Park" (2001), and a memorable role as a formidable gangster in "Layer Cake" opposite Daniel Craig (2004). However, for many film enthusiasts worldwide, Gambon will forever be remembered as the successor to the role of Dumbledore, beginning with "Harry Potter and the Prisoner of Azkaban" in 2004. Over his remarkable career, he earned two Screen Actors Guild (SAG) Awards, four British Academy of Film and Television Arts (BAFTA) Awards, and knighthood from Queen Elizabeth II in 1999, solidifying his enduring legacy in the entertainment world.