First confirmed case of the Covid BF.7 variant in Karachi.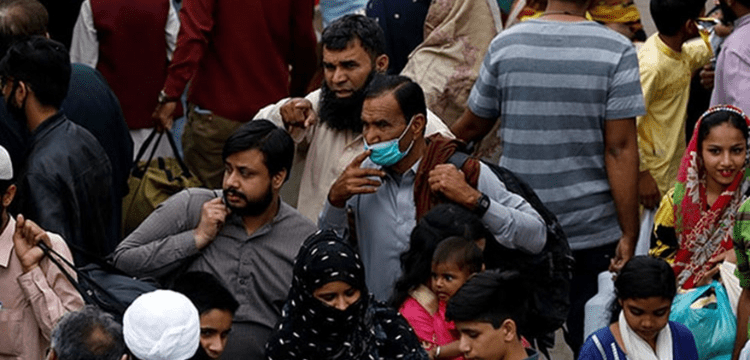 KARACHI: According to news, the first instance of Covid-19's variation BF.7 has been identified in Karachi.
One case of BF.7 was confirmed by the genomic survey from Dow University of Health Sciences.
Fever, a sore throat, a runny nose, exhaustion, vomiting, and diarrhoea are among the BF.7 symptoms.
Despite the worrying signs of BF.7's spread in China and its immune-evasive characteristics, the variety seems to be relatively stable elsewhere. As an illustration, it was projected to be responsible for 5.7% of illnesses in the US up until December 10, 2022, which is a drop from 6.6% the week prior.
The most recent research indicates that BF.7 transmits more quickly than previous variants. It can infect persons more easily who have already had COVID-19 infection or even those who have had vaccinations because to its shorter incubation time.
On January 28,  National Institute of Health (NIH), Islamabad had recorded 17 new cases of COVID-19 during the last 24 hours while no death had occurred due to corona.
According to the details, the NIH report had stated that 4,462 coronavirus tests had been conducted across the country in the last 24 hours, in which 17 new cases of corona had been reported and the rate of positive cases of the Covid was 0.38 percent. . While the condition of 10 patients affected by Coronavirus was said to be critical.
The Director General of the World Health Organization (WHO), Tedros Adhanom Ghebreyesus, had warned that the threat of a new type of coronavirus continued, but the current situation regarding care management, vaccines and treatment was better compared to 2019.