Haris Rauf Enjoys Reaching His 50 ODI Wickets Swiftly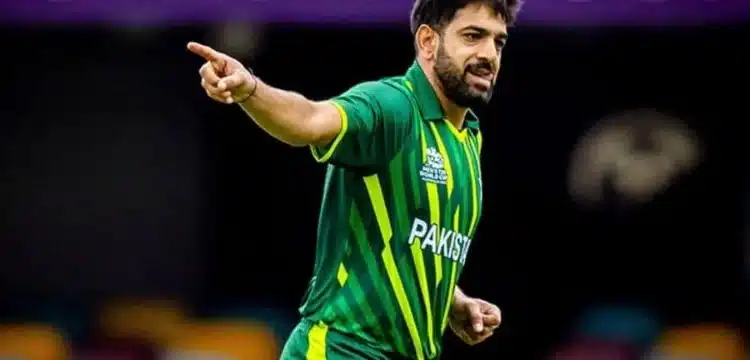 Pakistani fast bowler Haris Rauf has made a significant mark in cricket history by achieving the milestone of 50 ODI wickets for Pakistan in an impressively short period. This outstanding accomplishment places him among an exclusive group of bowlers who have reached this landmark in remarkably quick time.
With just 27 ODI matches played, Haris Rauf now stands alongside legendary Pakistani bowlers such as Hasan Ali (24 matches), Shaheen Shah Afridi (25 matches), Waqar Younis (27 matches), and Saqlain Mushtaq (28 matches) as one of the fastest to reach 50 ODI wickets.
Read more : Here's Why Haris Rauf is Trending on Twitter.
This rapid ascent to the milestone underscores his exceptional bowling skills and the significant impact he has made on Pakistan's cricketing journey.
List of Fastest to 50 ODI wickets for Pakistan:
24 – Hasan Ali
25 – Shaheen Shah Afridi
27 – Waqar Younis
27 – Haris Rauf*
28 – Saqlain Mushtaq