Gohar Rasheed Starred 'Rawalpindi Express' Teaser Released Despite Court's Stay Order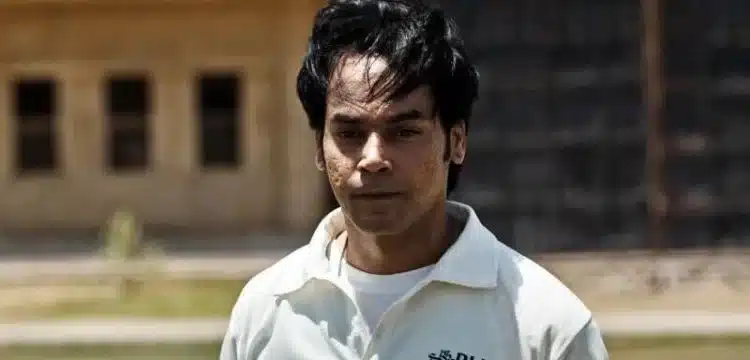 Q Film Productions, based in the United Arab Emirates, is pleased to announce the successful conclusion of the filming phase for the highly awaited biography of Pakistani cricket icon Shoaib Akhtar, titled 'Rawalpindi Express.' They teased the film with magnificent visuals, excellent cinematography, and a star-studded ensemble.
Despite the hurdles that the filmmakers have faced, the production company stays strong and happy to release an explosive cinematic teaser that gives a look of the star-studded cast.
Important announcement. Stay order secured against supposed biopic on my life. Details attached. pic.twitter.com/G9mpZTPulo

— Shoaib Akhtar (@shoaib100mph) July 4, 2023
In response to recent production uncertainties, Kafeel Anwar, producer of 'Rawalpindi Express' and Managing Director of Q Film Productions, stated, "Completing the production of this film was not an easy task." When making a film about a legend like Shoaib Akhtar, the margin for mistake is nil. We were lucky to have a devoted crew in Pakistan that worked diligently to complete it. Shoaib Akhtar is a larger-than-life personality with a global fan base, so we had to get it right."
The creators guarantee the public that they have all of the legal rights to produce and distribute this picture. Anwar remarked, "We would not have been able to complete the production if we did not have legal rights." Furthermore, despite fan rumors regarding a circulating legal warning, no such document has been shared.
In terms of the film's distribution, Anwar claimed that it will be distributed internationally later this year.
The Shoaib Akhtar biography stars an outstanding ensemble cast, led by Mirza Gohar Rasheed, best known for his role in Maula Jatt. Other notable actors who contributed to this outstanding film include Faran Tahir, the legendary Salman Shahid, veteran actor Usman Pirzada, Saleem Mairaj, a notable figure in Pakistani cinema; Rabita Ali, making her feature film debut; Adnan Shah Tipu, honored at the 76th Cannes Film Festival; and Rahim Pardesi, known for his versatility as a YouTuber, singer, actor, and host. This extraordinary cast forms the foundation of the 'Rawalpindi Express' biography, guaranteeing a memorable cinematic experience.
The Director of 'Rawalpindi Express,' Faraz Qaiser, expresses his excitement, saying, "Completing the shooting of our dream project – Rawalpindi Express – fills me with both thrill and satisfaction." Making a biopic is an arduous task for any director. Shoaib Akhtar, who individually narrated his life narrative and challenges, has my greatest appreciation. As the film's director, I had the enormous duty of transforming his story into a fascinating cinematic trip. I am confident that we have met that objective. The ultimate verdict, however, rests with the audience."
Rawalpindi Express (2023) – A Shoaib Akhtar Biopic – Official First Look Teaser

To watch full video: https://t.co/ZgobSjU6UJ#OfficialFirstLook #RawalpindiExpress #ShoaibAkhtarBiopic #TeaserRelease #ComingSoon #Movies #ShoaibAkhtar pic.twitter.com/sxNBZ7rTZ7

— Rawalpindi Express Film (@RwpExpressFilm) August 22, 2023
"It was an enormous undertaking, spanning a comprehensive 68 days of filming, involving a team of over 250 individuals comprising the cast and crew. This project also provided me with a once-in-a-lifetime opportunity to direct some of the most extraordinary talents in the worldwide and Pakistani film industries. "Every actor delivered exactly what we envisioned for the film," explained Faraz.
The film 'Rawalpindi Express' is designed to depict the legendary cricketer's extraordinary journey. The film's title is suitably derived from Shoaib Akhtar's cricketing nickname, paying honor to his roots in Rawalpindi, Pakistan. Notably, Shoaib Akhtar's world-record-breaking feat of bowling the fastest ball at 161.3 km/h during a 2003 World Cup group match against England further intensifies the anticipation surrounding this cinematic tribute.