Famous WWE Wrestler Dies From Heart Attack At 36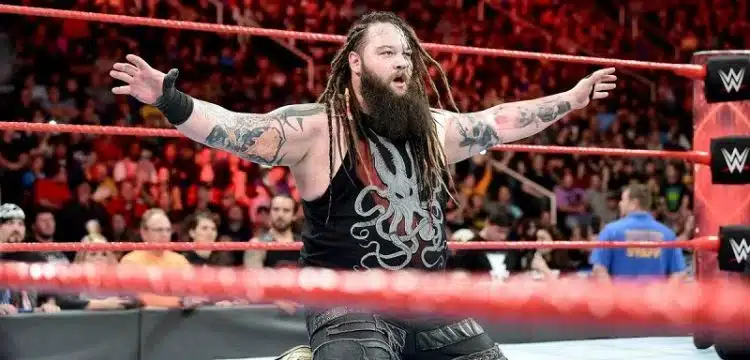 The global World Wrestling Entertainment (WWE) community is in shock over the tragic and premature loss of Bray Wyatt, a widely acclaimed WWE superstar and upcoming Hall of Famer.
Known by his real name, Windham Rotunda, Bray Wyatt was a cherished figure in WWE. His enigmatic horror-inspired personas resonated with countless fans.
Read more : The Iron Sheik: WWE star and Hulk Hogan rival dies
Starting in 2009 as Alex Rotundo in WWE's developmental program, Florida Championship Wrestling (FCW), Wyatt swiftly moved to the main roster within a year, wrestling under the alias 'Husky Harris' as part of the Nexus faction. Despite his large frame of 6.3 feet and 285 lbs (129 kg), his agility led his Nexus peers to affectionately dub him a "tank with a Ferrari engine."
Wyatt's return to the main roster introduced a compelling new character who quickly gained popularity worldwide. He formed the WWE faction 'The Wyatt Family,' showcasing Luke Harper (Brody Lee), Eric Rowen, and Braun Strowman.
After several character evolutions over nearly eight years, Wyatt transformed into 'The Fiend,' a darker, more menacing persona with a unique wrestling style. The Fiend's distinctive appearance, featuring red and black attire, a large leather overcoat, golden dreadlocks, and a haunting mask with vivid yellow eyes and an eerie grin, catapulted him to wrestling stardom.
In his final WWE days, Wyatt returned as 'Uncle Howdy,' encompassing elements of his past characters. During this period, he notably feuded with LA Knight.
Throughout his esteemed career, Wyatt secured the WWE World Heavy Championship once, the Universal Championship twice, and the Tag Team Championship twice. His iconic character and merchandise designs made him a top seller.
Behind the scenes, Wyatt was deeply admired and cherished by colleagues. Wrestling legends like Mick Foley, Matt Hardy, Ric Flair, The Rock, and Triple H paid tribute to him on social media.