Electricity Bill Crisis Meeting Concludes, Task Force Formation Decided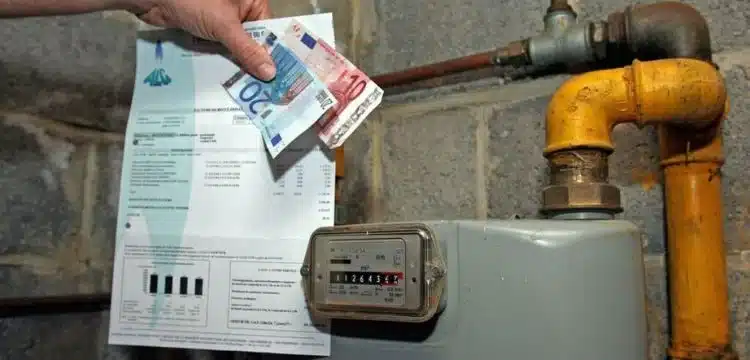 Interim Prime Minister Anwaarul Haq Kakar, acting as Caretaker Prime Minister, led an emergency session in Islamabad to address the nation's energy crisis. The discussions focused on the escalating electricity prices, inflated consumer bills, and the ongoing nationwide protests against frequent tariff hikes.
During the meeting, participants received briefings on various aspects including the power ministry, the Water & Power Development Authority (WAPDA), and distribution companies (Discos). They deliberated on strategies to alleviate the burden on citizens regarding their electricity bills.
Read more : PM Kakar Holds Emergency Meeting Regarding High Electricity Bills
Interim PM Kakar stressed the need for immediate actions to reduce power consumption within government offices. He also announced plans to engage in consultations with provincial authorities. He committed the caretaker government's dedication to promptly providing relief to the public within the boundaries of its authority.
آج منعقدہ اجلاس میں پاور ڈویژن نے بریفنگ دی، مخلتف وفاقی وزراءسمیت سیکٹریز نے شرکت کی۔ اجلاس میں عوام کو بجلی کے بلوں میں ریلیف دینے کے لئے وزارت توانائی اور وزارت خزانہ کو مل کر لائحہ عمل بنانے کی ذمہ داری دی گئی ہے۔ مختلف سرکاری ملازمین کو مفت یونٹس کے معاملہ پر بھی تفصیلی… https://t.co/soXBVtLScK

— Anwaar ul Haq Kakar (@anwaar_kakar) August 27, 2023
Earlier in the session, officials from the ministry highlighted that the National Electric Power Regulatory Authority (NEPRA) determines the electricity tariff. They explained that this tariff fluctuates based on factors such as the Consumer Price Index, KIBOR rates, and fuel price adjustments.
According to the power division representatives, the cost of imported coal had surged from Rs51,000 to Rs61,000 per metric ton. They projected an expenditure of Rs2 trillion solely for capacity payments in the coming year.
Regarding tariff changes, the attendees were informed that over 63.5% of domestic consumers did not face an increase, while 31.6% saw their rates rise from Rs3 to Rs6.5 per unit. For only 4.9% of domestic consumers, the tariff increased by Rs7.5 per unit. The average increase for domestic consumers was Rs3.82, whereas other consumer categories experienced a Rs7.5 per unit rise.
Officials shared that the highest electricity tariff in July 2022 was Rs31.02 per unit, which had risen to Rs33.89 per unit by August 2023.
The prime minister had already instructed the Ministry of Energy and power distribution companies to provide a detailed briefing on the matter. This meeting aimed to explore avenues to alleviate the financial burden on the public in relation to electricity bills.
Additionally, on his social media handle (formerly Twitter), the interim prime minister announced his emergency meeting and pledged efforts to provide maximum relief to electricity consumers.
Mass protests erupted due to the significantly increased electricity prices, prompting widespread demonstrations across the country. These protests saw people gathering and burning their bills, forcing the prime minister to take notice.
Meanwhile, traders in Karachi warned of a nationwide strike if tariffs were not lowered. They planned protests outside the Governor House and K-Electric offices.
Over the past year and a half, electricity tariffs have risen between 50% and 80%, resulting in a Rs15 increase in the basic tariff.