Elahi's vote for trust doesn't appear to be "neutral" to the establishment: Imran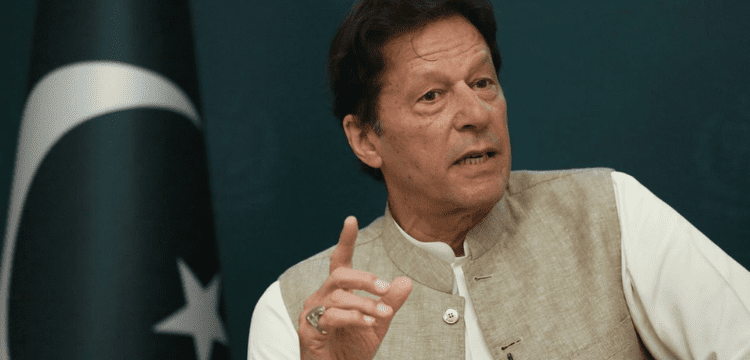 Imran Khan, the leader of the Pakistan Tehreek-e-Insaf (PTI) and a former prime minister, took aim at the establishment on Friday, saying that the "neutrals" on the vote of confidence for Punjab Chief Minister Chaudhry Pervaiz Elahi did not appear to be impartial in his eyes.
Talking to senior court reporters at his Zaman Park residence, Imran alleged that efforts were afoot to bring the Pakistan Muslim League-Nawaz (PML-N) to power in Punjab. However, he stressed that the PTI was preparing itself for the vote of confidence in the Punjab Assembly "if the court directs us" to do so.
"Our members are being approached," Imran said, adding that three of them had told him. He then questioned "the neutrality of the neutrals". He added that he was fully aware that the "establishment is doing political engineering and efforts are being made to bring the PML-N to power in Punjab".
However, the PTI chairman parried a direct question whether he had full confidence in Chief Minister Elahi and that he did not believe that Elahi was not playing double game. "No doubt the PML-Quaid is PTI's ally but Elahi has his own point of view about the establishment. He [Elahi] cannot ask PTI to back-peddle on its stance."
The PTI leader emphasised that "we are fighting for the cause of justice" and that he did not wish to engage in conflict with the ruling class. He reiterated his prior claim that the nation operated under a "rule of the jungle." He emphasised that wealthy families did not require justice; rather, the downtrodden masses did.
Imran further asserted once more that the organisations were responsible for the November 3 attack on him in Wazirabad. He emphasised that despite his party being in power in Punjab and him being the attack's main victim, he was unable to record the first information report.
Imran stated that neither police officers nor the DPO (the concerned district police officer) or the nation's agency were collaborating. In addition, he said Hussain Haqani, a former Pakistani ambassador to the US, was responsible for the change of Pakistan's government.