During US Tensions, Iran Orbits Noor-3 Satellite Successfully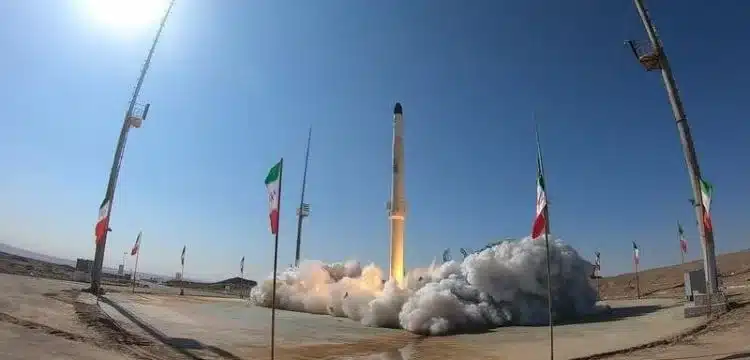 Iran has successfully placed the imaging satellite Noor-3 into orbit, orbiting at an altitude of 450 kilometers (280 miles) above Earth's surface, according to officials on Wednesday.
Issa Zarepour, the Minister for Communication and Information Technology, announced the successful satellite launch via a social media post. He noted that the aerospace division of the Islamic Revolutionary Guard Corps (IRGC) had executed the satellite launch using a domestically produced Qassed launch vehicle.
Read more : Indonasian remote areas to get high speed internet as SpaceX launches satellite SATRIA-1
In a Persian-language post, the minister extended congratulations for this achievement to the people of Iran, the dedicated workforce in the country's aerospace sector, and the experts at the IRGC Aerospace Force.
Notably, the Qassed launch vehicle had also been employed by the IRGC for the launch of the previous iteration, Noor-2 satellite, in March 2022, placing it in an orbit 500 kilometers (311 miles) above Earth's surface. The Noor-1 satellite had been launched in 2020.
In November of the previous year, the IRGC conducted a test of the satellite carrier Ghaem 100, reaching the first suborbital stage. This test came four months after Iran's Defense Ministry announced the second launch of its domestically developed satellite carrier named Zuljanah, which was considered a significant achievement.
Iran's satellite launches have faced criticism from the United States, which argues that the country's long-range ballistic missile program can also be used for launching long-range weapons. The US and its European allies have repeatedly called on Tehran to halt its satellite launches, contending that they violate UN Security Council resolutions.
Iran, in response, has rejected these claims, asserting that its satellite launches are intended for research and agricultural purposes.
The US government imposed fresh sanctions on Iranian individuals and entities earlier in the month, citing their involvement in the country's drone and military development programs.
It's worth noting that Iran has encountered numerous failed satellite launch attempts in recent years due to technical challenges.