Current Price Of Honda CD 70 2024 In September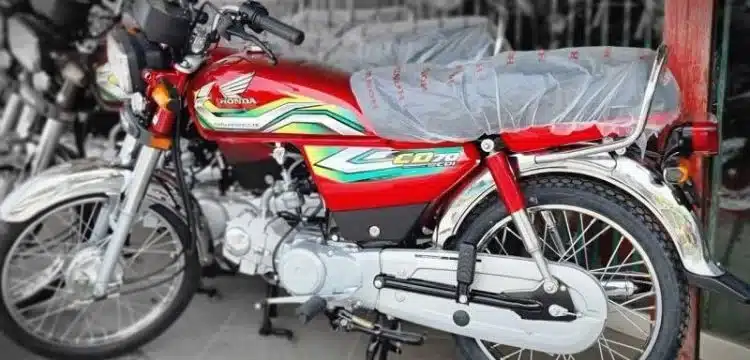 Honda offers a diverse range of motorcycles in Pakistan, with the CD 70 being the top-selling model, despite facing stiff competition in the market.
The latest iteration of the Honda CD 70, the 2024 model, retains the same design as its predecessor, featuring updated stickers and minor tweaks.
Initially introduced in 1984, the Honda CD 70 entered the market to compete with two-stroke motorcycles of its time. Over the years, it has consistently dominated the Pakistani market, renowned for its robust resale value.
Read more : Honda intends to launch more hybrid cars in Pakistan
Equipped with a certified Euro II engine, the Honda CD 70 boasts a four-speed Constant Mesh transmission and incorporates Multiple Wet Clutch Plates to enhance both its performance and longevity. The bike maintains a compression ratio of 8.8:1 and has a dry weight of 82 kg.
However, it's worth noting that the motorcycle's price has seen several increases due to parts shortages following government-imposed import restrictions. As of September 2023, the latest price for the Honda CD 70 in Pakistan is Rs157,900.