Committee Established To Split CAA Into Two Separate Entities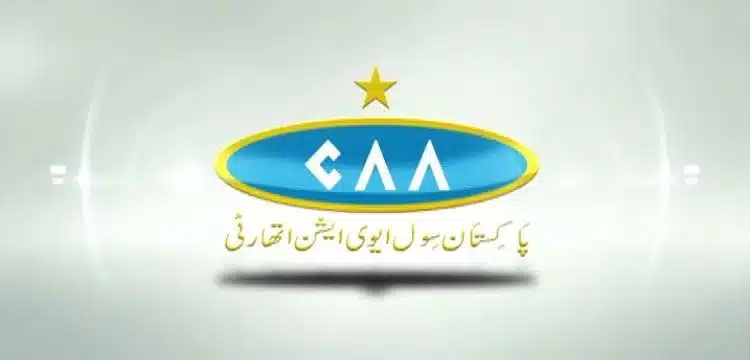 A special committee comprising nine members has been established to divide the Civil Aviation Authority (CAA) into two distinct entities, as indicated in a notification issued on Saturday.
The notification specifies that the CAA will be split into the Pakistan Airport Authority and the Bureau of Air Safety Investigation. The committee will be led by Aviation Ministry Joint Secretary-II Shazia Rizvi, with Vice Air Marshal Taimoor Iqbal serving as the deputy. The committee is tasked with completing its assignment by October 15.
The committee's responsibilities include the allocation of assets and funds from the existing CAA to the newly created departments, as well as overseeing the transfer of officers, distribution of records, offices, furniture, machinery, vehicles, and funds.
Other members of the committee include Aviation Ministry Joint Secretary-III Asif Iqbal, Finance Ministry Joint Secretary Abdul Malik, CAA Regulatory Deputy Director General Nadir Shafiq, Aircraft Accident Investigation Board President Commodore Mirza Aamir, CAA Finance Director Saqib Butt, Aviation Security Director Sameer Saeed, Airport Services Director Sadiqul Rahman, and CAA Human Resources Director Abid Ali Shah.
Read more : CAA Seals Food Outlet at Karachi Airport Serving Food in Plates Made With Condom Packaging
Recent protests by CAA employees followed the federal government's decision to outsource the management of the country's three major airports through public-private partnerships. This move was aimed at generating foreign exchange reserves but faced strong opposition from CAA staff.
Protests and movements to remove the current CAA director general were announced, with demonstrations taking place at airports across the country. In Karachi, CAA employees wore black armbands and displayed banners against the proposed privatization and outsourcing of the three airports.
However, the CAA unions postponed their protests after their demands, particularly an increase in pension benefits, were met by the CAA management earlier this month.