Virgin Altlantic airlines will suspend operations from Pakistan.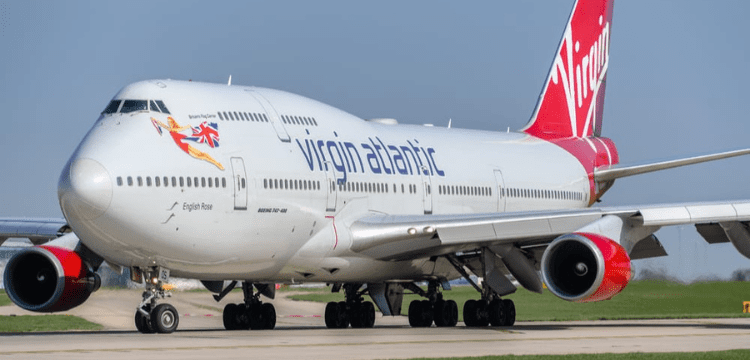 In a statement on Tuesday, the British airline Virgin Atlantic said it would stop operating in Pakistan.
The airline stated in a press release that all of its Pakistan operations will end as early as July when it starts operating in December 2020.
"Virgin Atlantic will continue to operate services between London and Lahore until May 1 and between London and Islamabad until July 9", the statement read.
According to the details, the final Pakistan flight dates are:
LHR-LHE VS364 departs 30 April 2023 at 21:55
LHE-LHR VS365 departs 1 May 2023 at 12:25
LHR-ISB VS378 departs 8 July 2023 at 21:55
ISB-LHR VS379 departs 9 July 2023 at 12:40
Additionally, according to the airline, its personnel "will connect with any affected customers due to travel after these dates to offer their alternatives, which include rebooking (if applicable) or a full refund"
Customers who had made the reservations through agents or other third parties were advised to get in touch with them to discuss their options.
In addition to apologising for any disruption given to its customers and thanking its "customers, colleagues, partners, and the authorities for their support over the past two years," Virgin Atlantic underlined that the decision was not one that it made lightly.
A Virgin Atlantic network evaluation was conducted after the decision to leave in order to "ensure resources are used in the most effective way to achieve operational resilience," according to a representative for the airline.
We regret having to make the tough decision to halt operations between London Heathrow and Pakistan in light of this review. We have been happy to provide alternatives for consumers travelling between London and Manchester in the UK and Islamabad and Lahore in Pakistan since we began operations in December 2020. We have also delivered essential medical supplies throughout that time, in addition to offering significant cargo capacity, the statement continued.
It should be remembered that the airline had earlier said in September that it will suspend operations in Manchester and Islamabad for the winter.