Tim Hortons Pakistan makes up for its lack of variety with flavour.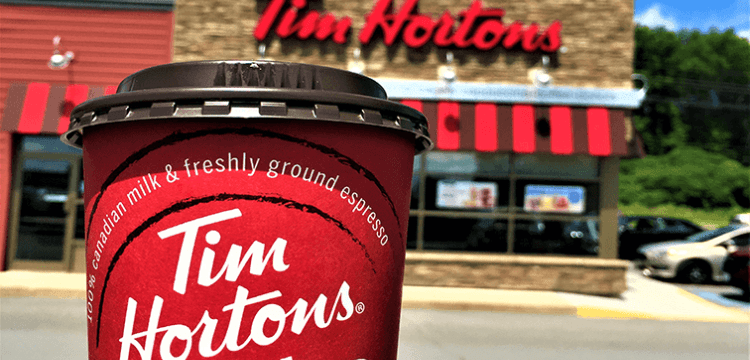 Tim Hortons, the desired Canadian coffee chain, officially opened its doors to Lahore's coffee lovers after over a year of suspense. We wondered if it lived up to the excitement that had been created in Canada. The eatery looks identical to the one in Canada at first glance. The interiors are welcoming and bright, as one would anticipate from a fast-food chain. The interiors' crimson hue and integrated maple leaf are patriotic nods to Canada. Given its size, it is an excellent gathering place for large groups of people.
Let's get to the meat of the matter, which is the menu, flavour, and of course, the harm. The menu at Tim Hortons Pakistan is not particularly varied, but what it lacks in variety, it makes up for in flavour.
Naturally, a cup of coffee from a chain like this is met with high expectations. Espresso, Tims Classic, Brewed Coffee, Blended Iced Capp, Tims Signature Blends, Coolers, and Iced Tea are some of Tim Hortons' hot and cold beverage options. You can choose from a range of flavours in these categories, the most notable of which is their distinctive French Vanilla, which takes you to Canada in just one taste. The beloved takeaway coffee tins that Tim Hortons sells all around the world were a startlingly absent item from the coffee area.
Donuts are the best food to have with coffee. Donuts from Tim Hortons are sweet, soft, and fresh. They provide ten distinct flavours divided into three categories: Classic, Premium, and Filled. Original glazed, white chocolate ring, vanilla dip, and chocolate dip are the four choices in the classic category. Pistachio, Smarties, and maple are all in Premium. Boston cream, maple, and strawberry are all in filled.
Every donut is smooth and airy, neither oily or heavy. The obvious choice is the original glazing. The Boston cream is covered with a decadent chocolate frosting for those who prefer a bit extra oomph, and its filling is the ideal consistency—not too runny or like dough—without losing its appeal. Be advised: pistachio flavour requires some getting used to. It won't or shouldn't appeal to everyone.