Rise in energy sector, as equities increases by 700 points.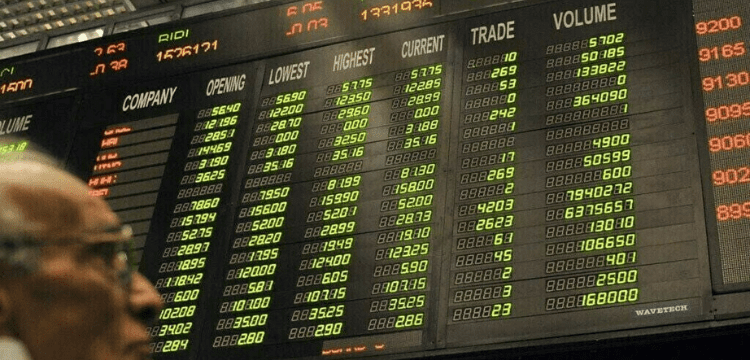 The benchmark KSE-100 index of the Pakistan Stock Exchange (PSX) closed Monday at 41,190.77 points, an increase of 719.61 points or 1.78 percent, reflecting a sharp rise in shares.
Around 3:26 PM, it hit an intraday high of 813.31 points, or 2.05 pc. State-owned Oil and Gas Development Company Limited (OGDCL) and Pakistan Petroleum Limited (PPL) led the surge, according to Raza Jafri, Head of Equity at Intermarket Securities, on expectations that circular debt settlement would result in one-time bumper dividend payments. "This sparked interest in purchasing other energy chain stocks. Although the International Monetary Fund's (IMF) position on this plan is unknown, animal spirits are currently in control, he said.
The head of research at Aba Ali Habib Securities, Salman Naqvi, expressed a similar opinion. According to him, the rise in the index was caused by reports that the government was using a particular IMF-approved formula to address the circular debt issue, as well as expectations that exploration and production firms like OGDCL, PPL, and Sui Southern Gas Company (SSGC) would pay out healthy dividends as a result.
According to him, the benchmark index's weighted average of these companies was high, which contributed to the stock market's increase. He added that other industries were also stabilising somewhat due to hopes for an agreement with the IMF. Naqvi did see that the volumes were relatively low. The share prices of Sui Northern Gas Pipelines Limited (SNGPL), OGDC, and PPL all increased by a combined Rs3.03 or 7.49 percent.
On January 13, an IMF delegation flew into Islamabad to have talks about the ninth review of a $7 billion loan programme. The international lender will release the $1.18 billion Pakistan needs to avoid default once the ninth evaluation is complete.
The elimination of the circular debt in the gas sector has been one of the IMF's requirements. Finance Minister Ishaq Dar had disclosed to the IMF delegation during technical discussions last week that reforms were being implemented in the electricity sector and that a high-level committee had been established to develop strategies to counter the threat of circular debt in the gas industry.