PKR continues to lose ground, interbank trade closes at Rs 276.58.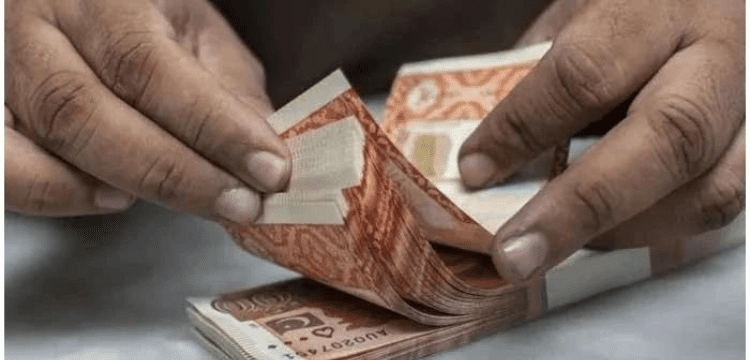 According to the State Bank of Pakistan, the rupee lost value once further on Friday, reaching a record low of Rs276.58 per dollar in the interbank market. As compared to yesterday's close of Rs271.36, this is a devaluation of Rs5.22, or 1.89 percent.
The government is still in negotiations with an IMF mission, which is in Islamabad to complete the ninth review of its $7 billion loan package to Pakistan, while the slide for today occurs. Pakistan would be eligible for a $1.2 billion tranche if the review is successful.
Alpha Beta Core CEO Khurram Schehzad claimed that the rupee's value fell as a result of Prime Minister Shehbaz Sharif's claim that the Fund delegation was being difficult to Finance Minister Ishaq Dar and his staff during talks.
The government eliminated an unofficial ceiling on the USD-PKR exchange rate on January 26, and the rupee dropped Rs24.54, or 10.6 percent, in the interbank market. According to Ismail Iqbal Securities, it was the biggest one-day decline in both absolute and percentage terms since the new exchange rate system was adopted in 1999.
The rupee has lost 19.8 percent of its value since January 26. One of the requirements imposed by the international lender for the restart of discussions on the ninth review was the lifting of the exchange rate price cap.
The rupee's decline was referred to by analysts as a "much-needed adjustment". The interbank and open markets converged further once the cap was lifted, and currency dealers now anticipate that the dollar black market will finally disappear.
The administration decided to lift the price restriction as the economy of the nation deteriorated as a result of paying off endless external loans and fending off rising inflation. Additionally, Pakistan can only cover 18 days of imports with its remaining $3.09 billion in foreign exchange reserves, and it is sorely in need of the IMF releasing the next instalment of its bailout programme.