Arshad Nadeem Wins Silver At World Athletics Championship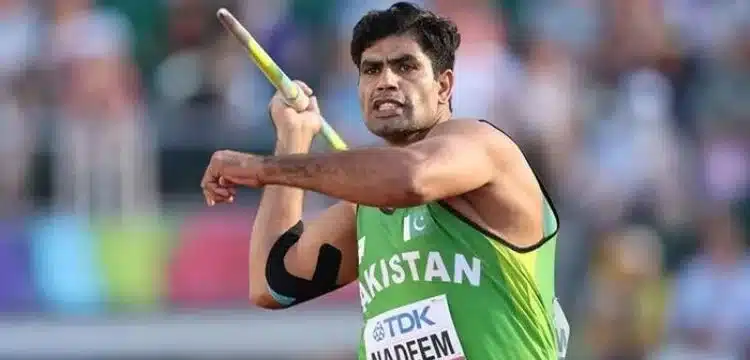 Arshad Nadeem, the prominent javelin thrower from Pakistan, clinched the silver medal at the World Athletics Championship in Budapest, Hungary, on Sunday. In his third attempt, Nadeem launched the javelin to an impressive distance of 87.82m, securing his position on the podium.
The gold medal was earned by India's Neeraj Chopra, who achieved a top throw of 88.17m, while Jakub Vadlejch of the Czech Republic came third with an 86.67m throw. Nadeem's remarkable comeback saw him overcome a slow start with a strong second attempt of 82.81m, and his season's best came in his third attempt.
Read more : Arshad Nadeem Secures Place In FINALS OF Paris Olympics
This historic achievement marked Pakistan's first-ever medal at the World Athletics Championship, following Nadeem's fifth-place finish in the Tokyo Olympics and his notable record-breaking performances in various international events.