Apple Launches Much Awaited iPhone 15 with Enhanced Features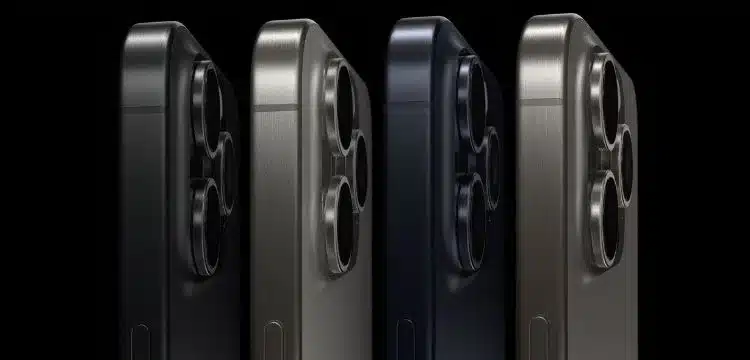 In response to a challenging global smartphone market, Apple (AAPL.O) revealed its latest innovation, the iPhone 15 Pro, during a highly anticipated event held at its Cupertino headquarters. The new flagship device comes equipped with a titanium case and a faster chip, promising enhanced camera capabilities and improved mobile gaming experiences.
Pricing and Availability: The iPhone 15 lineup includes the standard iPhone 15, starting at $799, and the iPhone 15 Plus, starting at $899. Importantly, Apple has chosen not to raise prices despite the prevailing challenges in the smartphone market. The Pro series maintains its pricing from the previous year, with the iPhone 15 Pro starting at $999 and the Pro Max at $1,199. These models will be available for purchase starting September 22.
Enhanced Features: Both the Pro and other iPhone 15 models boast brighter displays and a remarkable 48-megapixel camera. Notably, Apple is introducing 100% recycled cobalt in the batteries of these devices, underscoring its commitment to sustainability.
Innovative Satellite Connectivity: Apple's iPhone 15 introduces satellite connectivity, allowing users to summon roadside assistance. This feature will be initially rolled out in partnership with the American Automobile Association (AAA) in the United States.
Also Read: Apple's Wonderlust Event To Unveil iphone 15 Series
Universal Type-C Compatibility: To streamline its ecosystem, Apple is introducing Type-C charging cables for both the iPhone 15 and the charging case of its AirPods Pro, enabling the use of the same charging cables used for iPads and Macs.
Continued Chip Innovation: The iPhone 15 series will feature the A16 Bionic chip, maintaining Apple's reputation for cutting-edge processing power.
Market Challenges and Expectations: Apple's event coincides with ongoing economic uncertainty, particularly in China, where it faces increased restrictions on iPhone use in government offices and competition from Huawei's new flagship phone. Despite these challenges, Apple's announcements largely met expectations. However, the company's shares dipped 1.7% in the first hour of the event.
Camera Advancements: The iPhone 15 Pro Max, Apple's largest phone, introduces a new camera lens with an extended optical zoom compared to previous models. This lens utilizes prisms to emulate the performance of a longer lens, enhancing photographic capabilities.
Professional Video Features: The USB-C connector on iPhone 15 Pro models now allows videographers to record high-quality video directly to an external hard drive, transforming the iPhone into a professional video camera.
Spatial Videos and Vision Pro Headset: The iPhone 15 Pro can capture "spatial videos" using two of its cameras, and these videos will be viewable on Apple's upcoming Vision Pro headset, scheduled for release early next year.
Machine Learning Integration: Apple has integrated machine learning to detect people in the frame, enabling users to turn ordinary pictures into portraits immediately or at a later time within the Photos app.
Innovations in Apple Watch: Apple also unveiled the Series 9 Watch, featuring a "double tap" feature that allows users to perform tasks like answering phone calls by tapping their thumb and finger together without touching the watch. This feature is powered by machine learning, which detects subtle changes in blood flow when fingers are tapped together. Additionally, the Apple Watch Ultra 2 introduces new features for cycling and diving and features the brightest screen ever made by Apple.
Sustainability Initiatives: Apple announced its commitment to sustainability by discontinuing the use of leather in its products, replacing it with a suede-like textile called "FineWoven."
Future Prospects: CEO Tim Cook confirmed that Apple remains on track to launch its Vision Pro mixed-reality headset early next year. Despite diversifying its product lineup, the iPhone continues to be a pivotal contributor to Apple's revenue, constituting more than half of the company's $394.3 billion in sales last year.
Market Insights: In a challenging smartphone market that saw a decline in shipments from 294.5 million total phones to 268 million in the second quarter, Apple's resilience was evident. The company's shipments decreased the least among major smartphone makers, dropping from 46.5 million phones to 45.3 million, according to data from Counterpoint Research. Bob O'Donnell, head of TECHnalysis Research, acknowledged the challenging market conditions, emphasizing, "The truth of the matter is, we're in a very down smartphone market."