Admiral Naveed Ashraf Assumes Role As Pakistan Navy's New Chief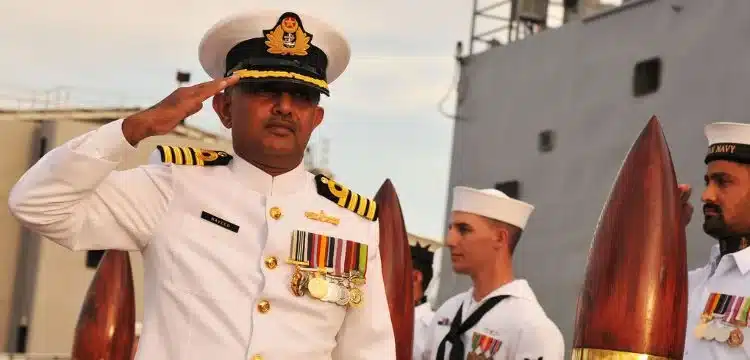 Admiral Naveed Ashraf officially assumed command of the Pakistan Navy as its 23rd Chief of Naval Staff (CNS) during a change of command ceremony held in Islamabad on Saturday. He succeeded Admiral Amjad Khan Niazi, who handed over the naval leadership on October 7, 2023.
During his farewell speech, outgoing CNS Niazi extended congratulations to Admiral Ashraf for taking charge. Admiral Ashraf was later praised for his remarkable career, marked by notable achievements. Admiral Niazi expressed confidence in Admiral Naveed Ashraf, believing he would be a capable and worthy successor who would lead the Navy to new heights.
Read more : Pakistan Navy Chief Joins 2023 Seapower Symposium In The USA
The new Chief of Naval Staff, Admiral Naveed Ashraf, was commissioned in the Operations Branch of the Pakistan Navy in 1989. He holds degrees from the National Defense University Islamabad, the US Naval War College, and the UK's Royal College of Defense Studies.
As a four-star admiral, he has accumulated extensive experience in crucial command and staff roles. In recognition of his exceptional professional service and valor, Naveed Ashraf has been honored with the Hilal-e-Imtiaz (Military) and Tamgha-i-Basalat awards.