8 Behaviors Men Show Only When They've Found True Love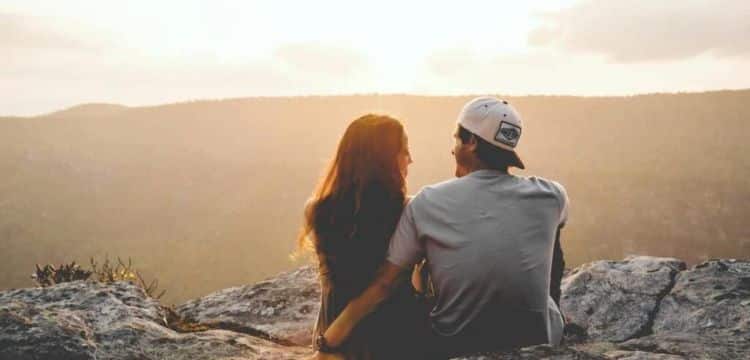 Men and women often exhibit distinct ways of thinking and expressing their affection. Long-lasting couples tend to share certain habits. Many women have voiced concerns about their partners initially being kind but later displaying less desirable behavior. Generally, women are inclined to be more attuned to emotions and accommodating, which can sometimes pose challenges for many men. Nevertheless, men do manifest behaviors that signify their love for a woman.
Here are the 8 behaviors men show when they're with their true love:
HE ADMIRES YOUR NATURAL SELF
In the early stages of a relationship, we put effort into presenting our best selves. However, as intimacy grows, the need to constantly impress diminishes. Men become comfortable being themselves, even in moments of pajamas and stained shirts.
HE'S WILLING TO MAKE SACRIFICES
When a man is deeply in love, he becomes uneasy seeing his partner unhappy. He will go to great lengths to resolve issues and prioritize your well-being, even if it entails altering plans or stepping out of his comfort zone.
HE SHARES HIS VULNERABLE SIDE
Men often exercise caution when revealing vulnerability, but in the realm of love, this hesitance often fades away. When men are in love, they become more open to expressing their emotional vulnerabilities.
It's a well-known fact that women are often better listeners than men. However, when a man actively listens, pays close attention, and responds thoughtfully, it's a clear indication of his deep affection.
A man who loves you will stand up for you when necessary. Whether it involves confronting unwarranted criticism or ensuring your safety, his love ignites a fervent protective instinct.
A genuine man is not shy about expressing his admiration for your accomplishments. He holds your qualities in high regard and takes joy and pride in your achievements.
HE WORKS THROUGH CONFLICTS WITH YOU
This doesn't mean engaging in toxic arguments or drama. Instead, it signifies his willingness to resolve disagreements and conflicts to preserve the relationship because he loves you and is committed to making it thrive.
HE RESPECTS YOUR LOVED ONES
If someone holds significance in your life, they become important to him as well. He recognizes the value you attach to your family and friends and strives not to hurt your feelings, even if he may not personally resonate with all of them.
Also Read: 6 Signs of Recognizing Selfish Behavior of A Person
Ultimately, love manifests through actions, and each individual expresses it uniquely. It's crucial to acknowledge and cherish the distinctive ways in which your partner demonstrates their affection for you.