New project in line? Naimal Khawar and Usman Mukhtar reunite on Instagram.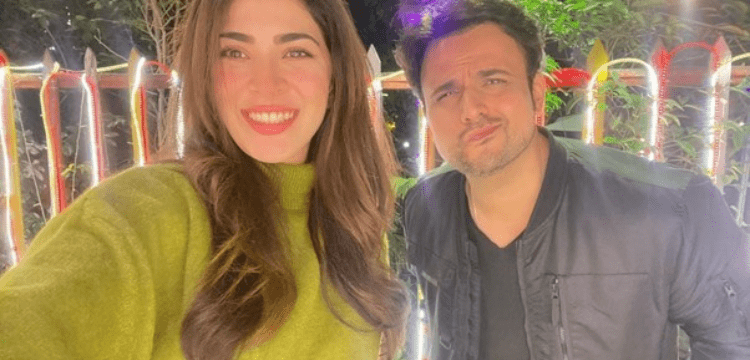 Naimal Khawar Abbasi, who left acting four years ago to pursue art, recently reconnected with her Anaa co-star Usman Mukhtar on Instagram, hinting at a possible return! She posted silly selfies with the Hum Kahan Ke Sachay Thay actor and encouraged fans to "stay tuned."
On Wednesday, Naimal posted on Instagram, "Something exciting coming up, stay tuned," with a wink emoji. The photo was taken at a dinner in Lahore with Naimal, his husband Hamza Ali Abbassi, and Usman. The sight of Naimal and Usman together, dressed in an olive green sweater and a leather jacket, reminded fans of their 2019 drama.
People praised the duo and expressed their desire to see them on screen together again in the comments section. This news comes less than a year after the Verna actor revealed that she might be interested in working in dramas once her son Mustafa grows up, and it looks like it's finally time!
In July of last year, she announced the launch of a website for her artwork and also interacted with her fans on Instagram live. When asked if she planned to return to dramas, she said, "I might if I have time, if I'm honest." "But you know, with Mustafa (Naimal's son) and my work, it seems quite unlikely," she added.
Maybe when he's a little older, maybe next year. I'm not sure. We'll see what happens. I'm not certain. Why not if I can handle both?" "It's difficult with Mustafa, but if I can handle the two together, you never know," she added. The problem is that I rarely have time, so I can't promise a drama. I'm hoping Mustafa grows up soon because I can't leave the baby right now."
In 2019, the actor officially announced that she is leaving acting to pursue her art. "I will not pursue it as a career because I believe I will be unable to balance it with my art, which will always be my first priority and passion," she wrote.
"You will no longer see me on screen, but you will see a lot more of my paintings and, hopefully, exhibitions. I'd like to express my gratitude to everyone I met during this brief journey. It's been wonderful. May you all pursue your dreams and passions."