Rapper Eva B announces marriage to musician Mudassar Qureshi.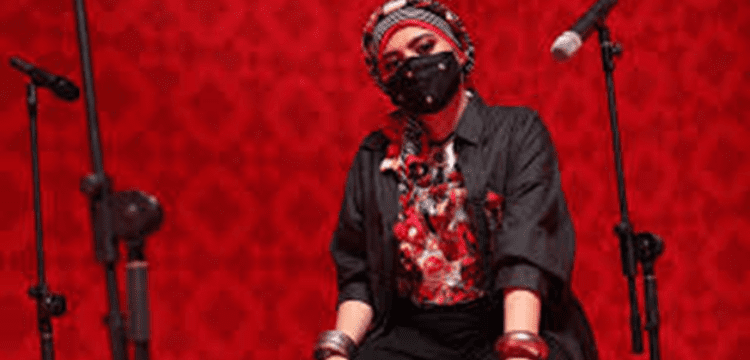 Eva B, Pakistan's first female rapper, deserves congratulations! The musician Mudassar Qureshi and the vocalist Kana Yaari earlier confirmed their engagement for December 2022. The rapper reposted a friend's Instagram Story from her rukhsati on Sunday.
Eva B posted a photo of her henna design on Instagram today to announce her engagement. "Finally! Alhamdulillah, "Added the singer of Rozi, who also included her future husband Mudassar in the message.
Popular makeup artist Waqar Hussain also shared several images of Eva B dressed in lovely bridal outfit. Hussain wrote in the post's title, "First Look!" Another picture of the Balochi starlet's henna design for her "big day" was also shared by him.
Eva B can be seen in the web videos sporting a crimson outfit with extensive golden and green embroidery. She added a watch and a few golden bangles to finish the ensemble.
A number of images and videos from Eva B's engagement were already shared on social media. The Koi Nahi singer uploaded videos of her hands showing off her rings and other accoutrements, but there were no official images.
Additionally, she posted a picture of her cake with the caption, "Happy engagement, S (loves) M."
The hijabi rapper tagged her now-fiance in the caption and added a straightforward ring and evil eye emoji. According to the glances, the rapper was wearing a pastel shalwar kameez with silver accents that covered her entire body. She added a thick necklace in the same colours as her accessories.